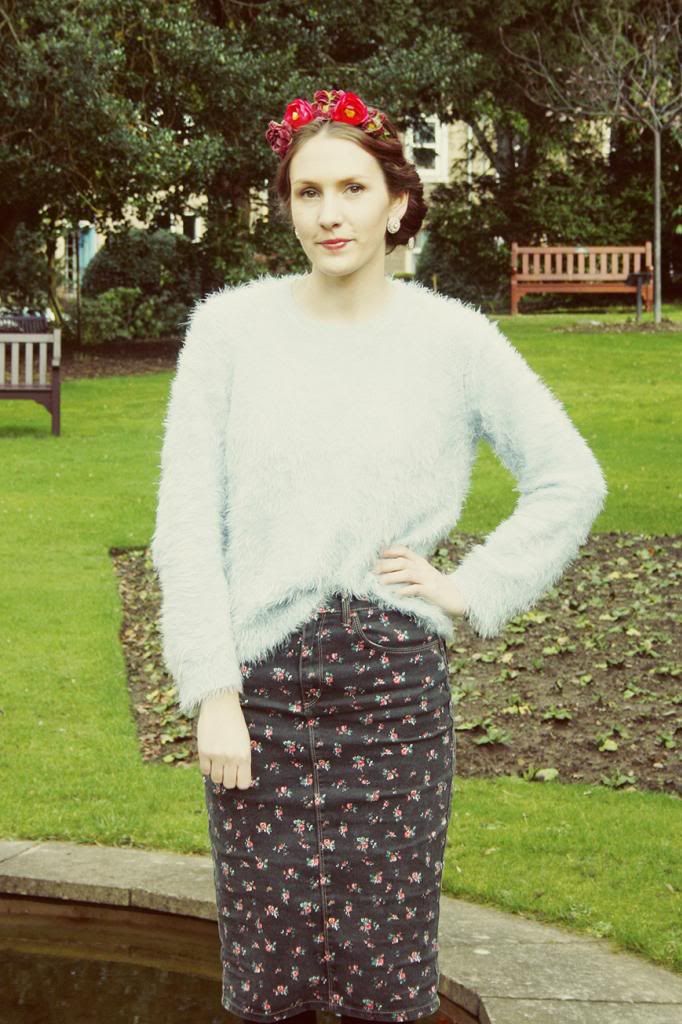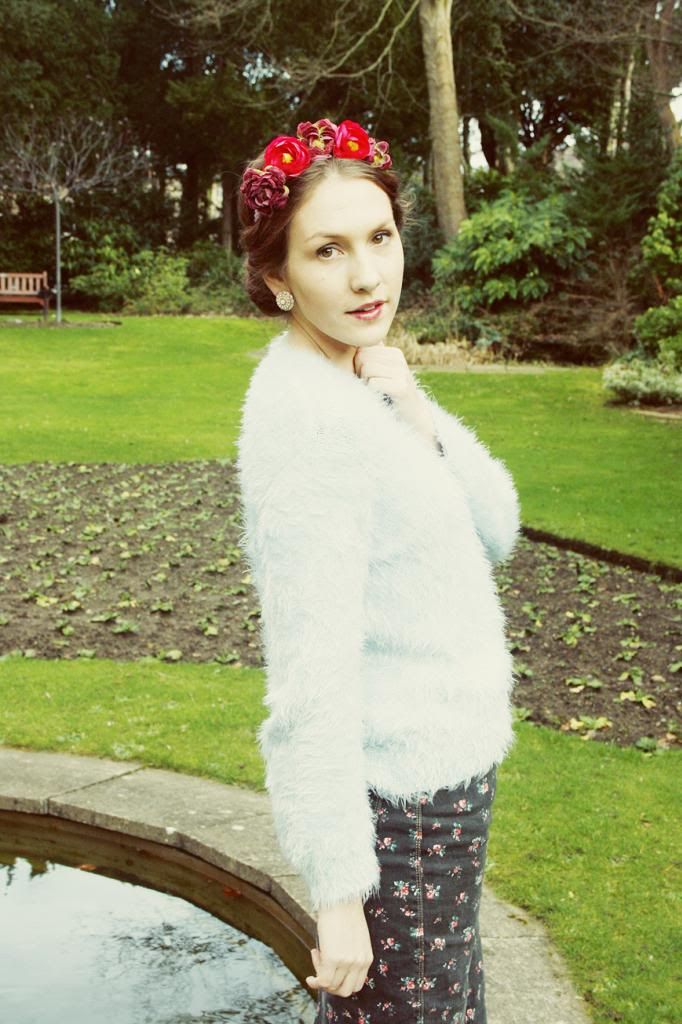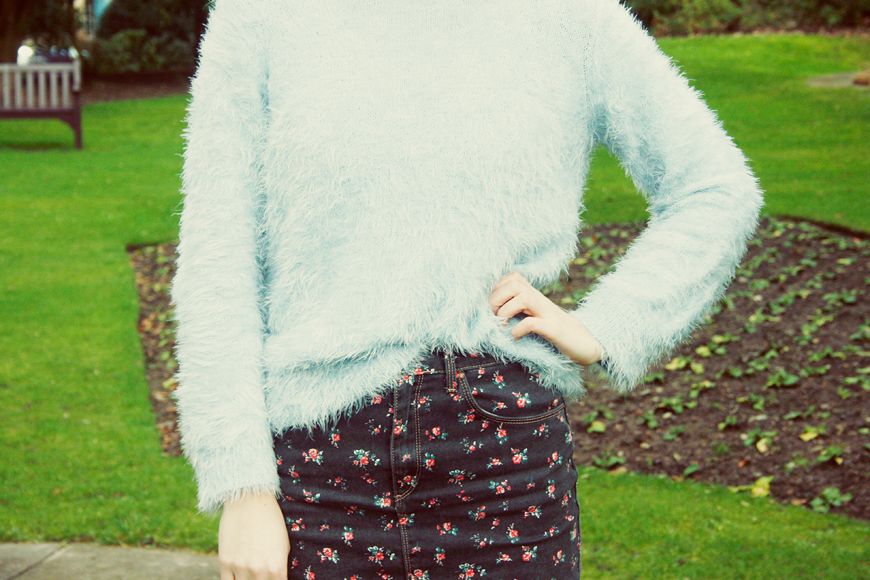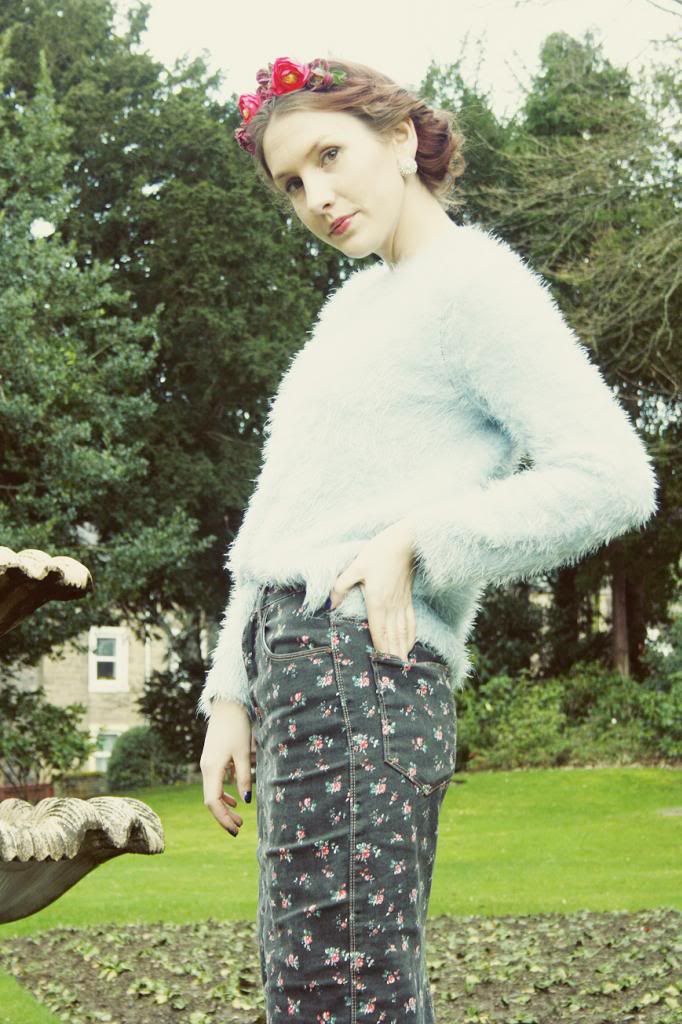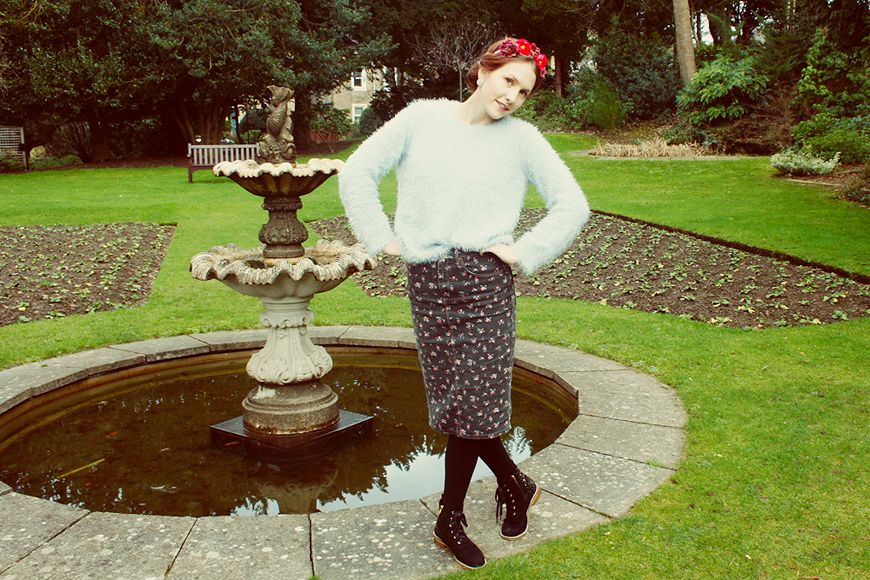 Fluffy Sweater - Topshop || Skirt - Zara TRF
Heya, my beautiful unicorn wonders!
Uh, I'm thirsty for spring. Capital t. Capital hirsty. I've brought back flowers, I've brought back flower print in my wardrobe. What else can I do? What else, lovelies? It might look warm and nice in the pictures, but don't be fooled. It decided to snow again. And by snow I mean something kind of whitish that just depresses you even more. It's so common to hear the combination "January/Febuary Depression" lately, but hey, what do you want, when you feel like living in a constant greyness and it constantly rains and makes my hair look like a ball of fuzz. So, to cheer myself up and you guys, also, hopefully...I decided elegance lies needs a proper new big outfit post. I am wearing my new favourite sweater ever in the world to be worn and seen it's THAT great (I know I say this about all sweaters, but believe me on this one) and the coolest jean skirt I've had in my closet... ever.
I'll start by justifying why I look like one of the whos from the whoville, it's the sweater...
the sweeeaater
. It is soft and nice, and warm and fuzzy, when I wear it I feel like I'm in a unicorns hug. I haven't treated anything with such care in my closet in a very long time, it is one of the times when
Topshop
has gotten it perfectly right and I promise I will be inlove with this sweater forever. Or as death will do as part. Or as one of us gets extremely fat and the other moves on.
ANYWAY - the skirt, I mean yeey, it is one of the rare high-waisted things that fits me like a glove, and by that I mean, I don't get a weird chunky bit in my waist. I've noticed that most of the retailers don't actually know (or prefer to ignore) that women have tinnier waists than their hips (i mean helllloooo). So, for that I have to thank Zara TRF. My hat goes off for ya. Not my flowers, though.
So, my lovelies, I hope that the depression hasn't gotten to you and that wherever you are, spring isn't that far away from you!
Always yours
and the fluffy sweaters,
AgitaV.