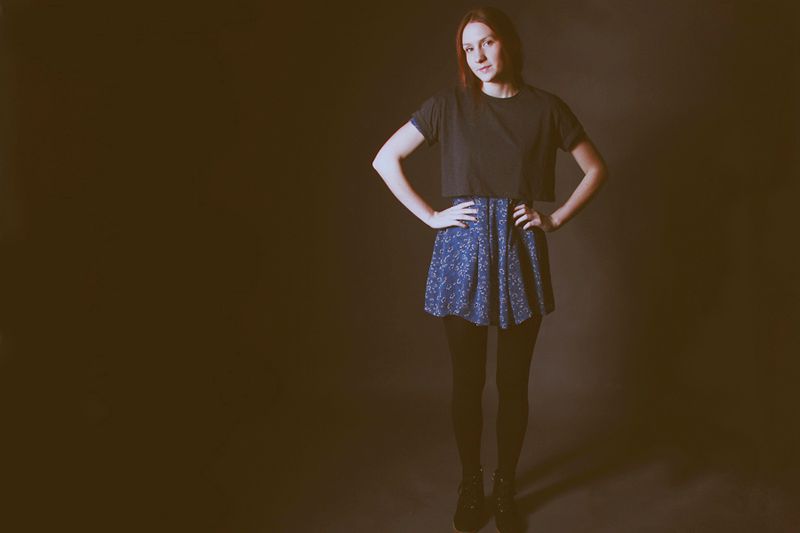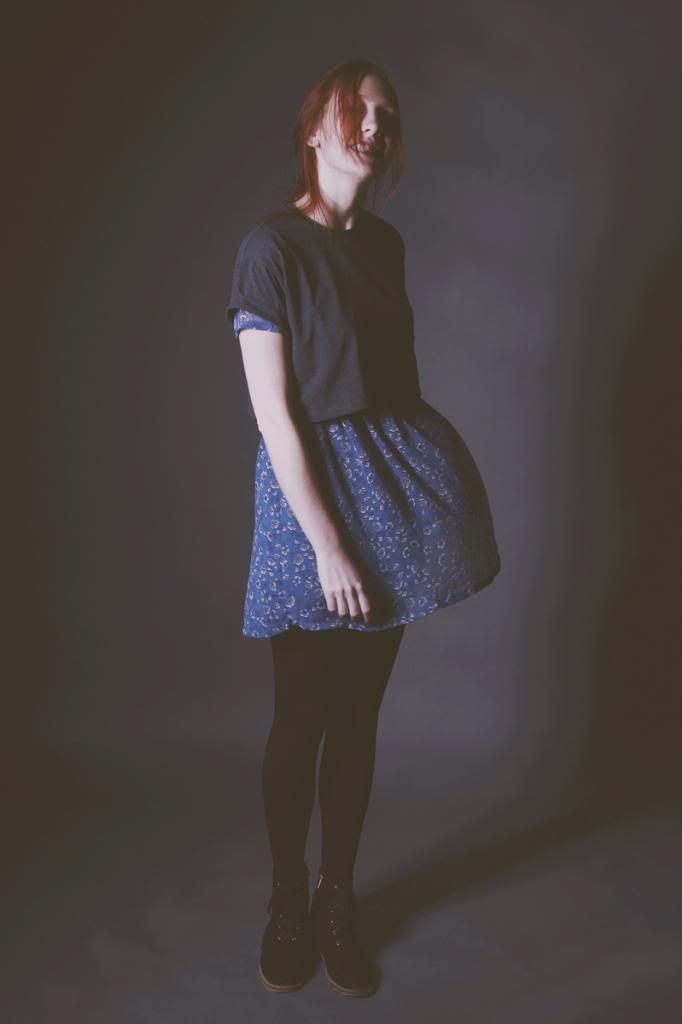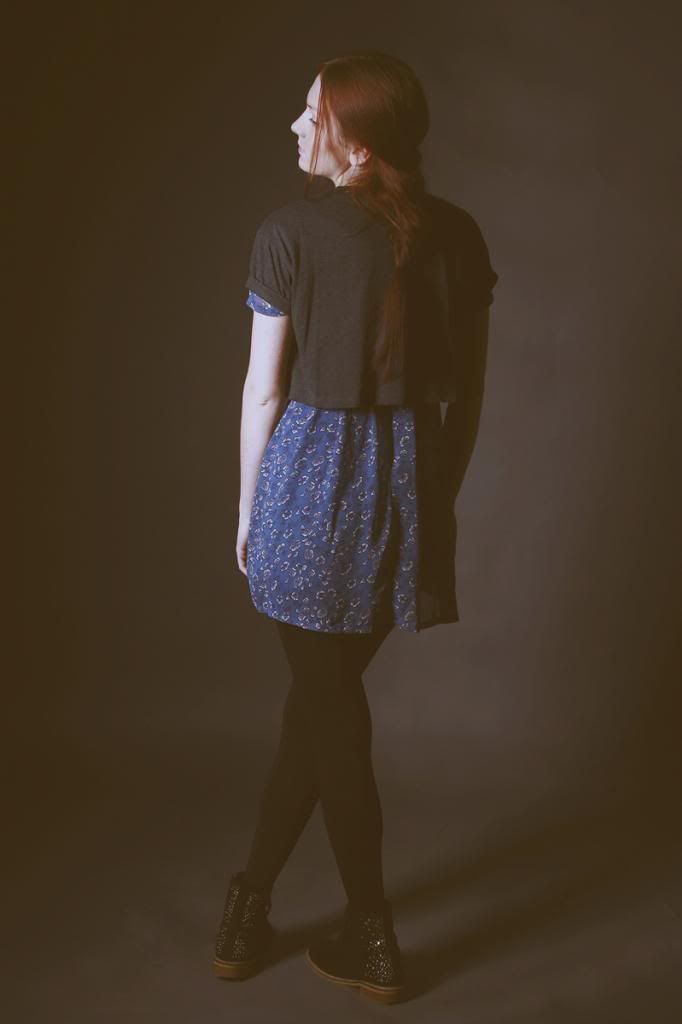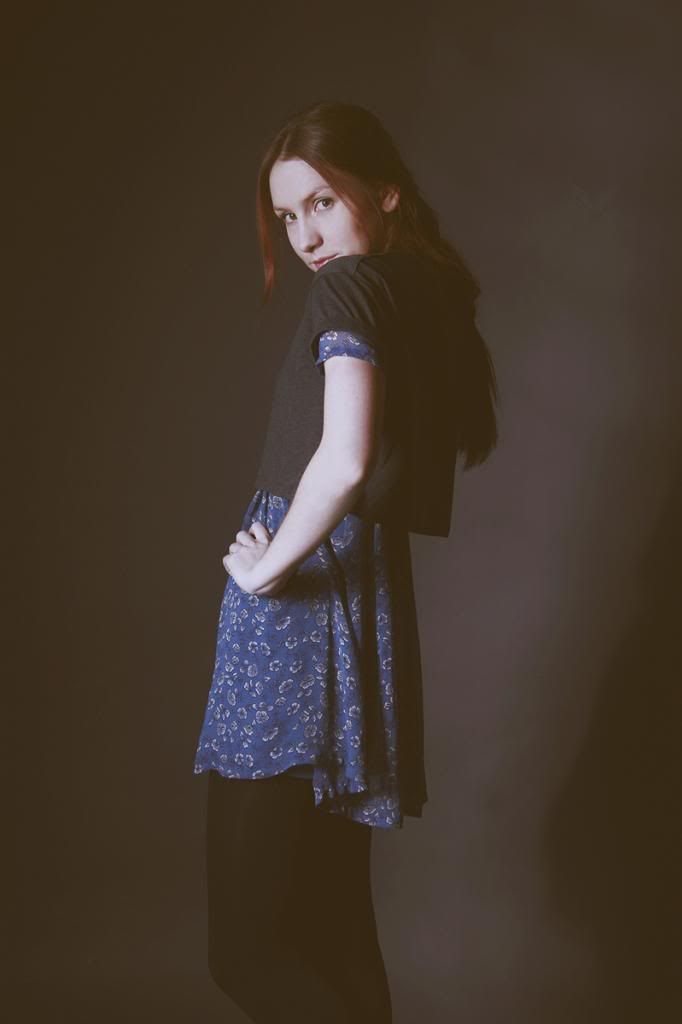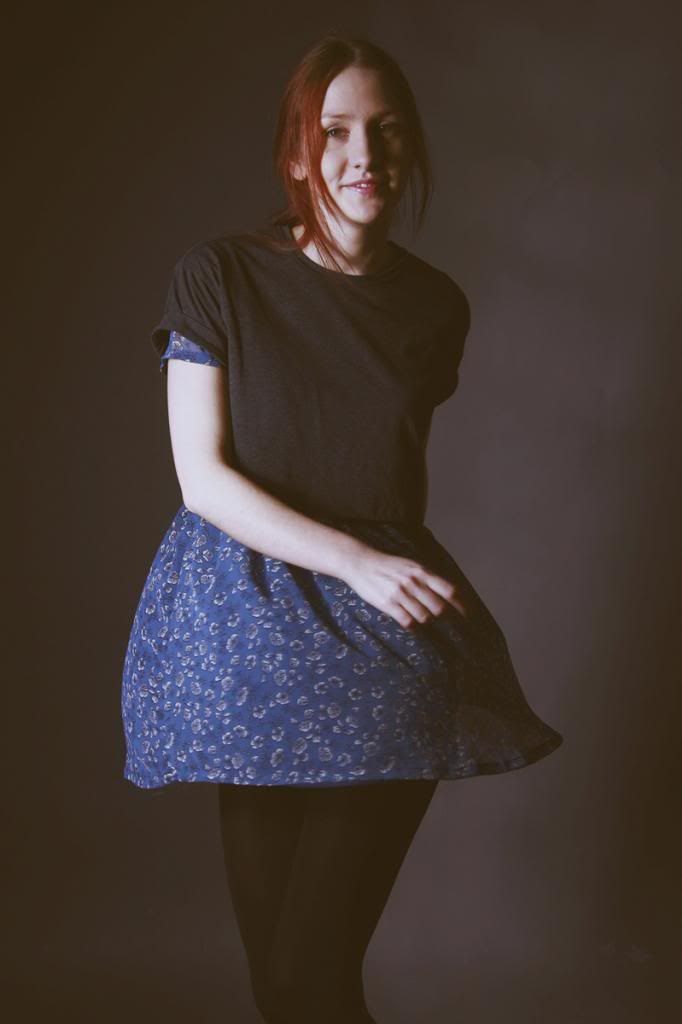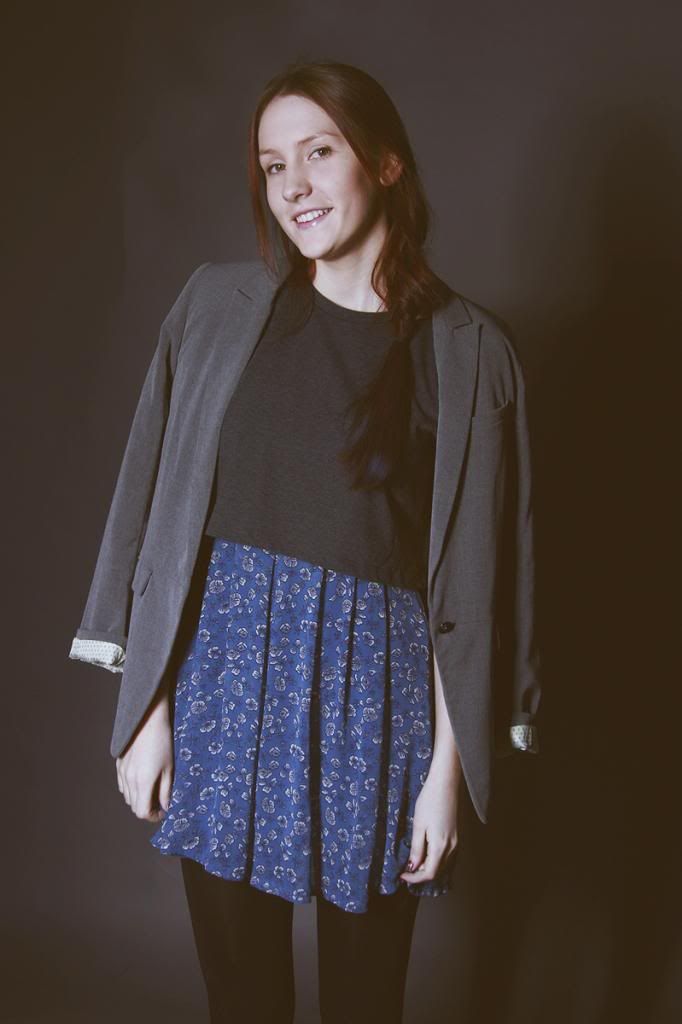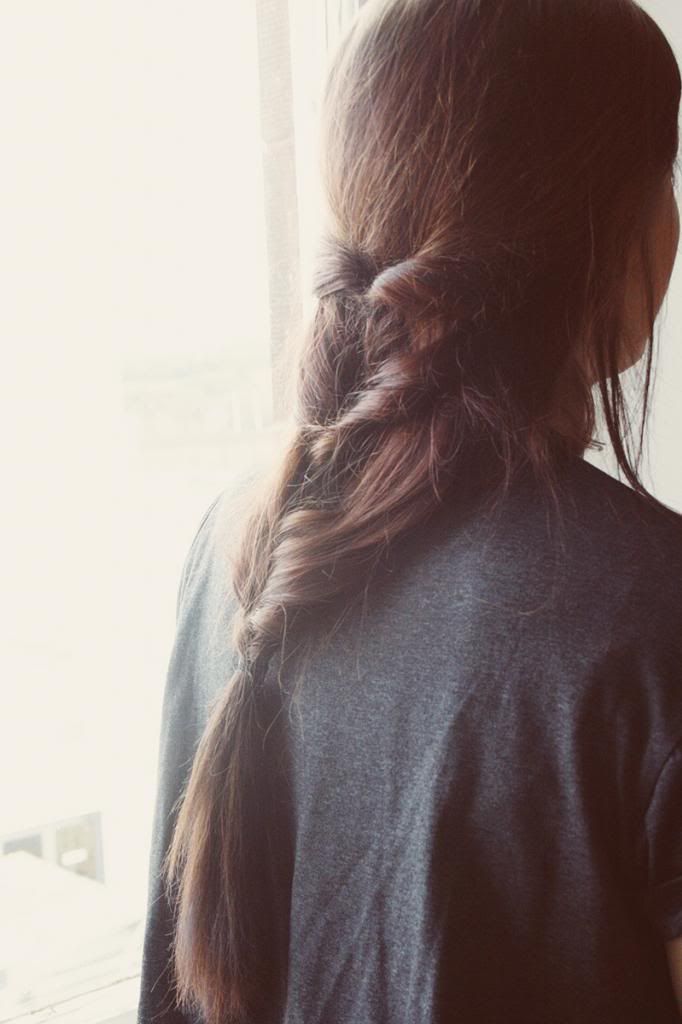 Dress - Asos || Crop Top - Primark || Jacket - Pull & Bear
Ouh, hello there my wonderful magical cookies!
It is so difficult...being your own biggest critic! I hate it, despise it and just want to give that little person who constantly screams "not good enough" away for adoption. Am I the only one out there like this? I must not be... Please tell me that I am not the only one! While coming up with this post I have changed the size of the pictures 4, maybe 5 times and adding and taking away pictures for so long. Let me summarize it with one little sentence - I am so annoyed even a cookie and milk couldn't help me. Okay... maybe two cookies will mend my pain...
I and my wonderful Estonian photographer decided we will take the use of our unis studio, change it up a bit and shoot some photos there. I love the classic outside outfit posts, they let me blend in, but with these it is just me and the grey, the clean and unbusy grey that puts me infront and it makes me feel so... uncomfortable. Sure, it's fun to shoot these, but to show them to people, uh, please don't judge me too harshly! I feel like my head is too big and hair too red and legs too "leggy"and eyes too "eyey". It's really silly, I know... Despite all of my insecurities and showing you guys that I am a human-being, as well, with all of my little things (one direction reference right there), I was wearing one of my favourite combinations lately - dress and a boyfriend crop top. It's all about hues and shading for me lately, I do like to add a splash of colour which usually results with me looking like Frida Kahlo with flower explosion on my poor head, but heck - people will stare anyway, so let's make it worth while. Sometimes you need to step back a bit, to basic things like wearing your hair sort of braided in the back and finding comfort in big jackets. It's very comfortable there, almost as comfortable as hugging a puppy, though nothing can reaaally beat hugging a puppy, come on!
Anyway, my lovely little peanuts, I hope you enjoyed it
despite all of my imperfections!
Always yours,
AgitaV.