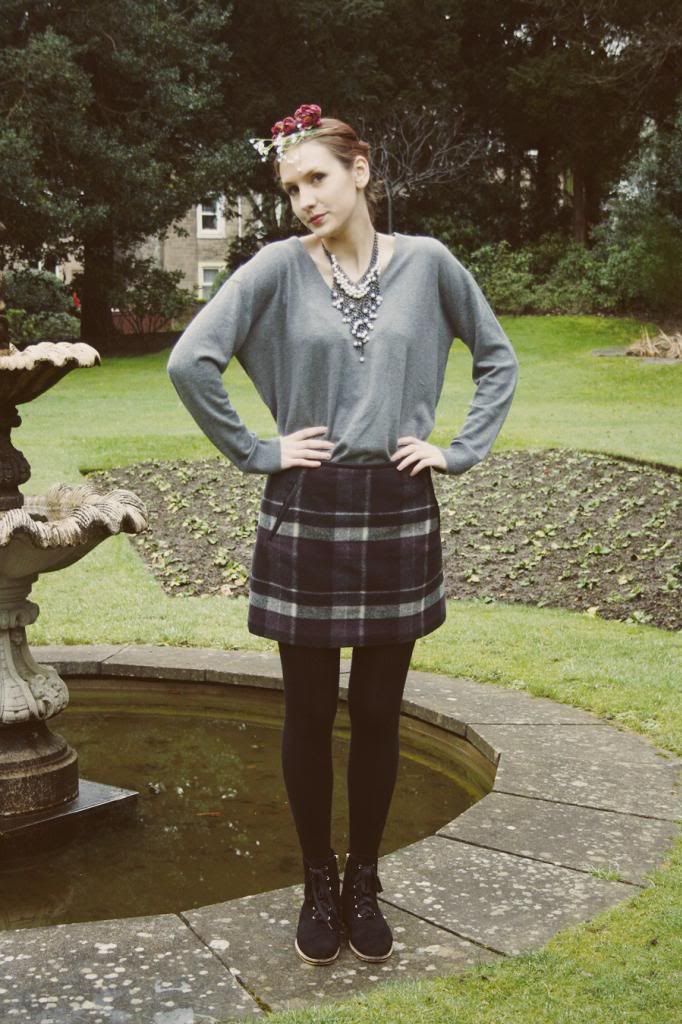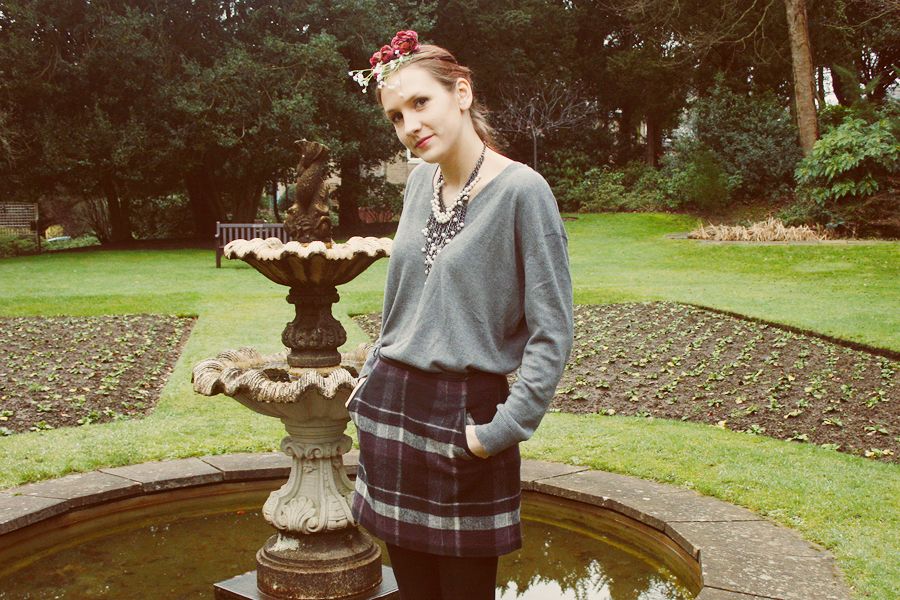 Skirt - Oasis || Sweater - H&M
It's been a long week of loads of uni work and never-ending grey weather, which I cannot begin to express, how much I dislike, but what can you do, when you live in... Scotland. Despite all of this extreme pain weather is causing me (I'm really annoyed with the weather man, I am currently on a silence strike with him) I try to wear my flowers as often as I can to show him how we "nice weather" fellas do it. Despite that my hair still always ends up damp and my fingers cold and unable to any movements, because gloves are for babies... As for what I had decided to put on me during one of these insufferable days is a tartany kind of looking Oasis skirt and one of my favourite H&M buys, I've already showed you a month ago in a different outfit post. Initially I bought this because a - I love grey and I wanted something long enough that I could wear with leggins (covers my double yum bum), but after it's been in my closet for a while I start to notice it's other qualities (kinda when you go through that phase of bad boys and then suddenly the friend-zoned guy feels extremely attractive).
Anywaysohow, I hope that wherever you are the weather man is treating you better than me and if not then you have something or someone around you that cheers ya beautiful face up!
Always Yours,
AgitaV.