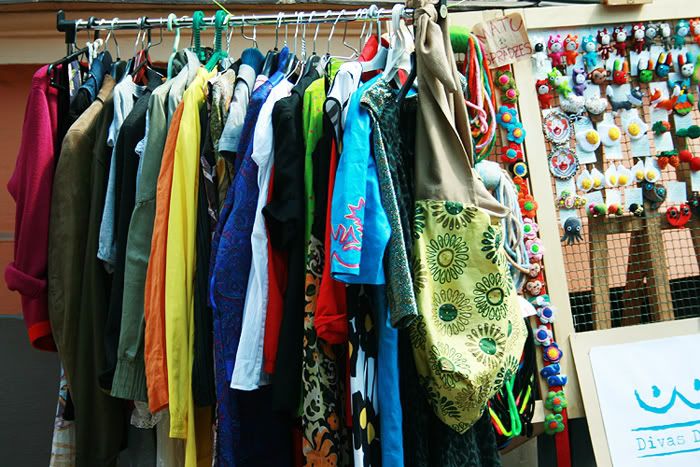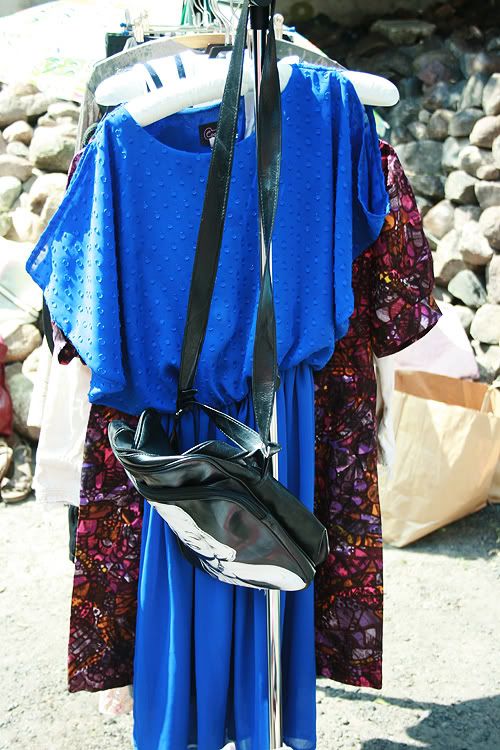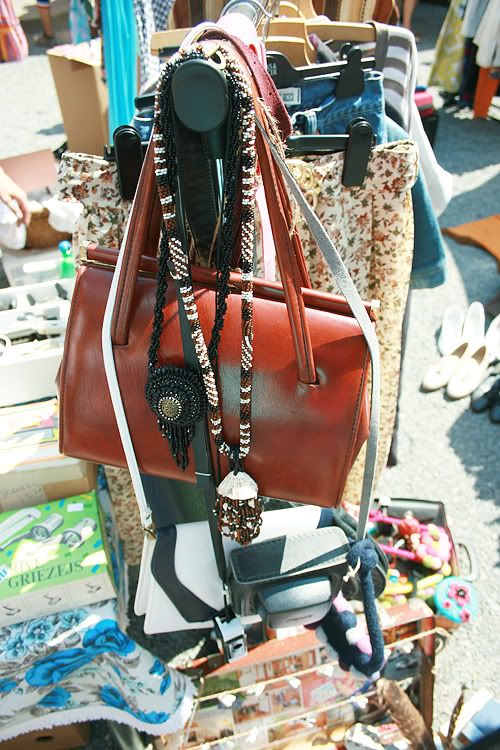 I've always looked at the posters of Vintage festivals in Riga with great curiosity, but I always found a reason not to go and check them out. Sometimes it was too cold outside or too rainy, maybe too far away and sometimes just because I was lazy. But this time instead, at one of the hottest days of summer, I

finally

took myself to one of the Vintage festivals to feed my curiosity and maybe buy something unique.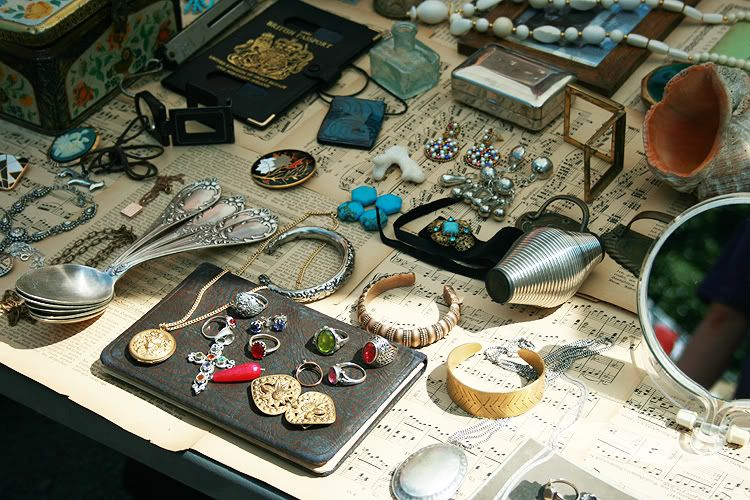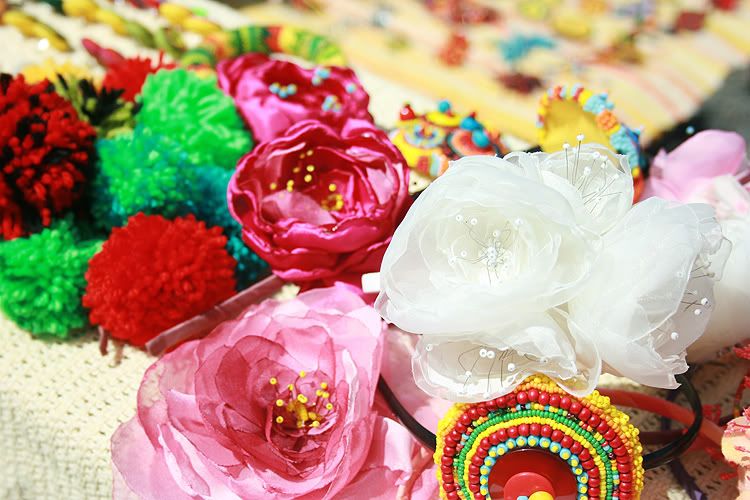 It's easy to say that the whole feel that the festival brings is well... awesome. I spent there almost an hour and a bit just walking through every stand and checking out every little earring and vintagy treasure I could find for at least 5 times. It's possible to see that every bracelet, every jacket, every pair of shoe has it's story and when you buy one of those things you just don't buy something to wear, you buy a story itself. What a bargain!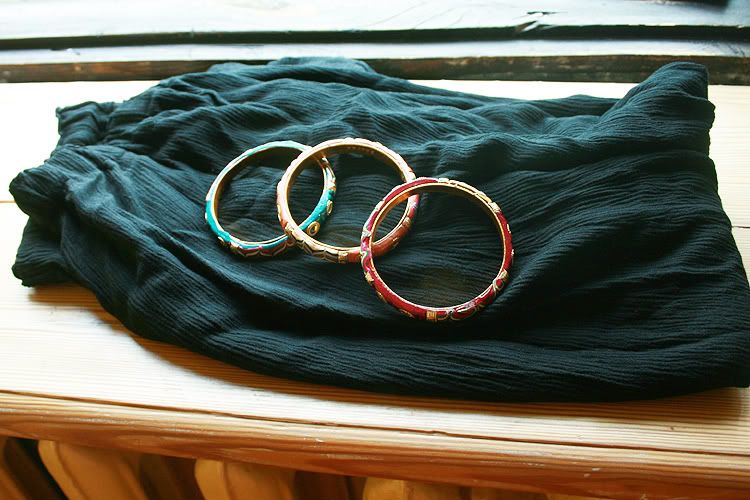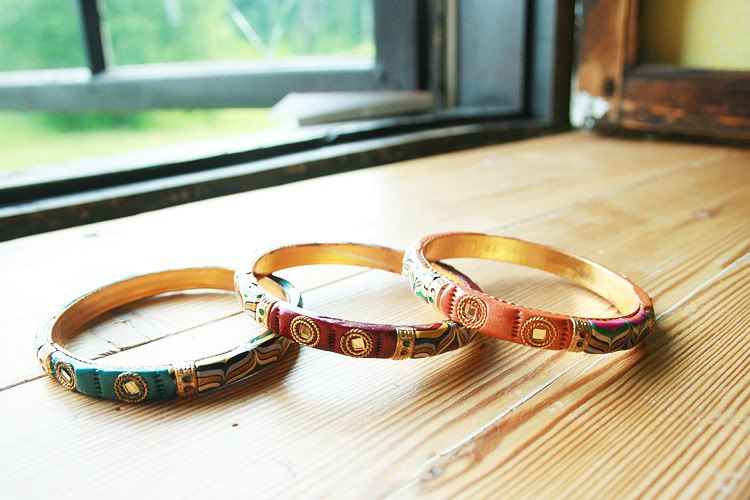 These ones are my little treasures - 3 colourful bracelets and flowy black mid- length skirt(of course I'm going to buy a freaking skirt, you know me - I'm a skirt fan).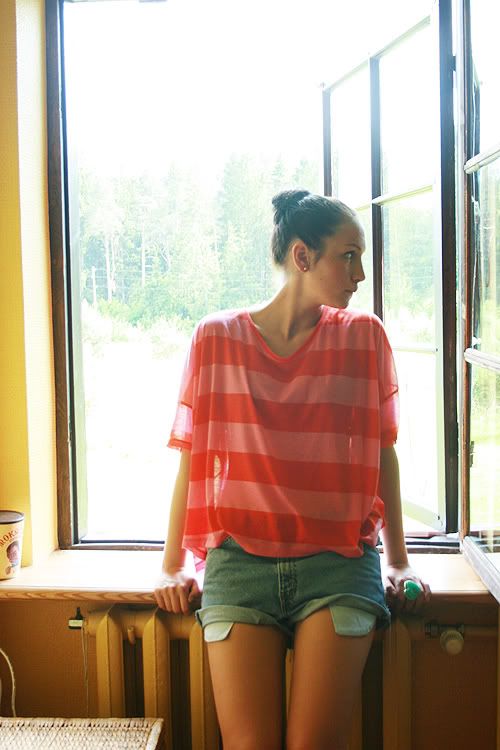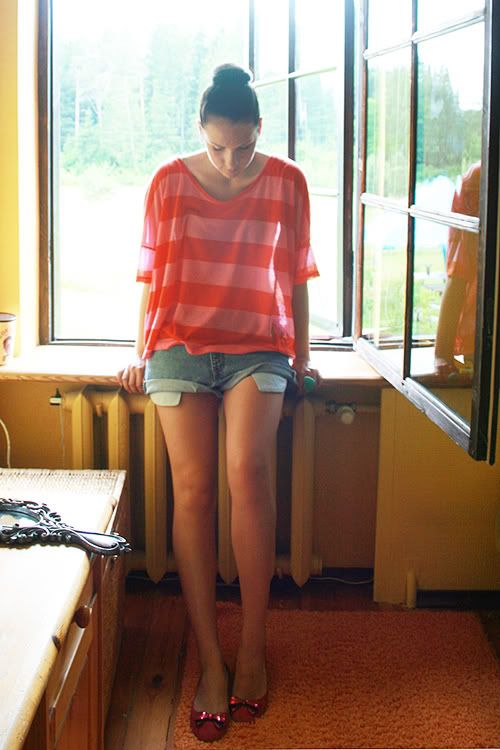 This is what I wore today - a cut off Levi's jeans made into shorts, H&M t-shirt, H&M ring and earrings and ABC King flats.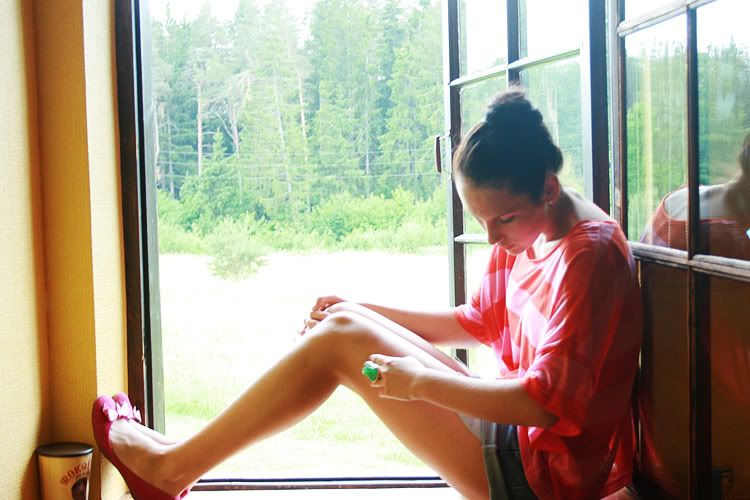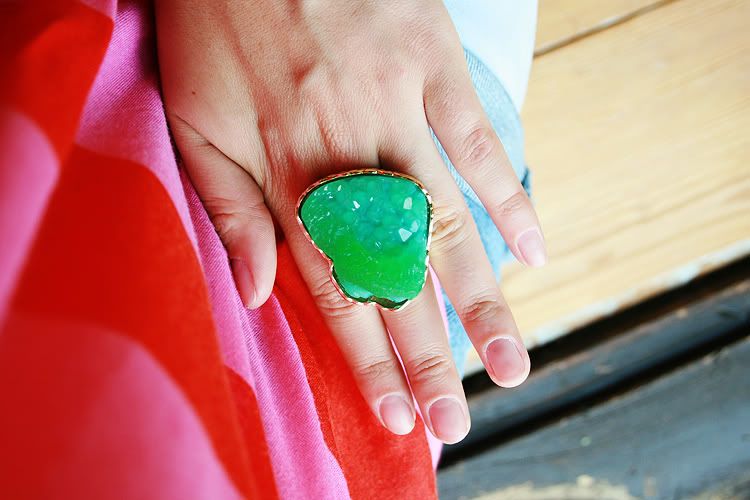 At the end of it, I understood I'm never letting a possibility like this away again, no matter how rainy or sunny it'll be.

ALSO

next time you won't only see me as a buyer, but also as a seller. Oh Gosh! Can't wait!

Hope you all are enjoying the lovely weather!

Always yours,
AgitaV.



listening to Jeff Buckley - Lover, You Should've Come Over



Follow my blog with Bloglovin