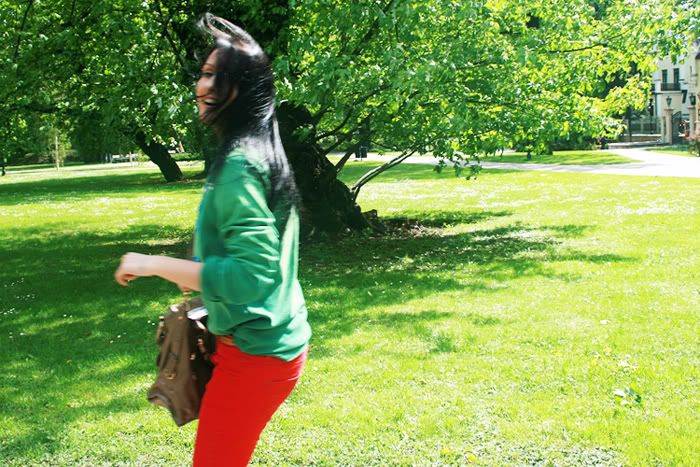 ouh yeah, I still have the crazy in me :D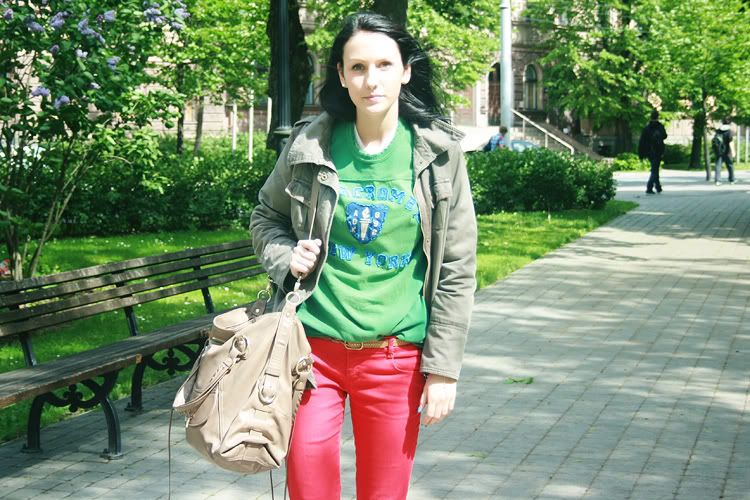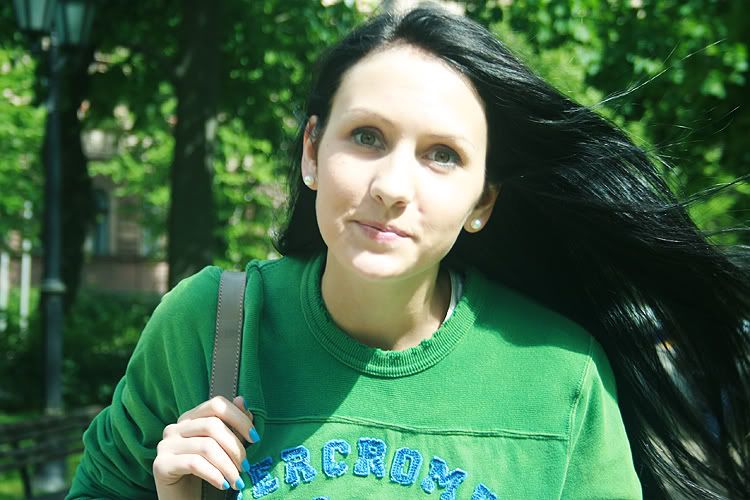 hey there, crazy eyes :D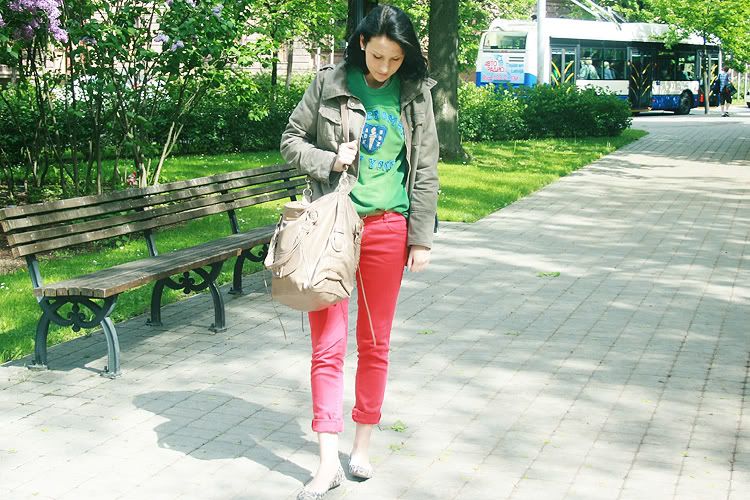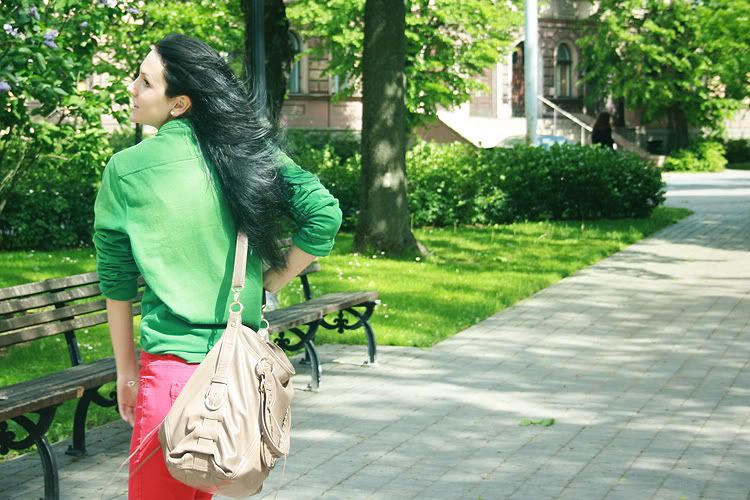 oh, I'm buzzzzing! It's only 4 days left till I leave home and go meet my lovely friend New York, so I've been absent from blog world and totally into planning my trip, packing my bags and doing the last studying(which includes cramming bunch of crazy worlds in english that I will probably never use).



I have to be honest and say this look is not from the last few days, because there have been no sun light or a any kind of clear sky situation AT ALL. This is just right after school ended and the sun was giving it to us big time.



It's surprising to see me wearing such crazy colours, right? But well, it is indeed needed on a colour blocking trend times. So if you do not own at least one pair of bright coloured pair of trousers or skirt, I strongly suggest for you to go and buy one. NOW.



(wearing zara trousers, abercrombie sweater, zara flats, lindex belt, charles & keith bag)



Hope you all are surviving in the rainy times like these!



Always yours,

AgitaV.