(Betons by Evija Berga) one of my absolute favourites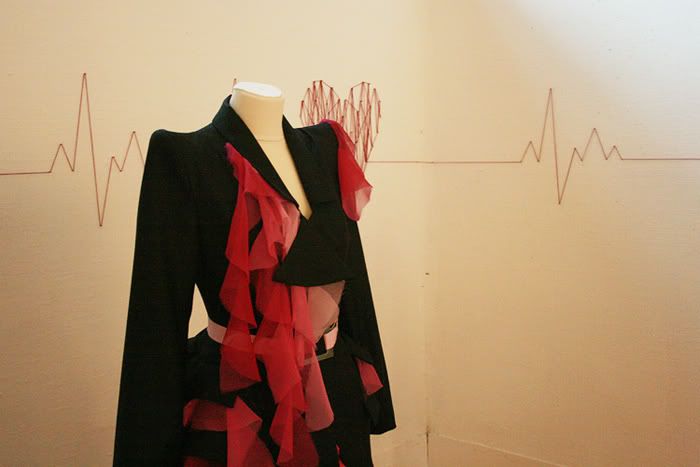 (Nemiers by Indra Miklāva) also one of my favourites and incredibly inspiring

hmm... almost more than 15 hours have passed since the event and emotions are still rushing through my mind. That is, in my opinion, a proof of a fantastic work that I saw yesterday at Art Academy of Latvia. Every year fashion and design students show their work in following fashion shows, but this time instead they showed their final work in a very interesting way - and hour and a half long movie involving many little clips(each 3 - 4 minutes long) about every student and his or hers collection.



(Gusts by Baiba Litiņa) a very playful and colourful collection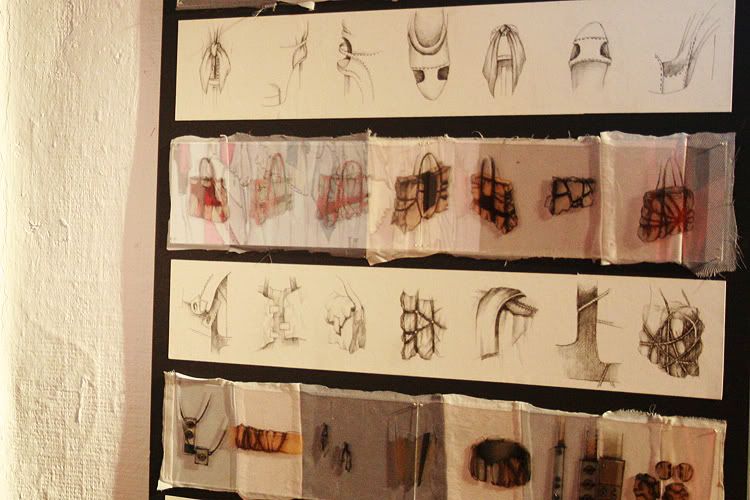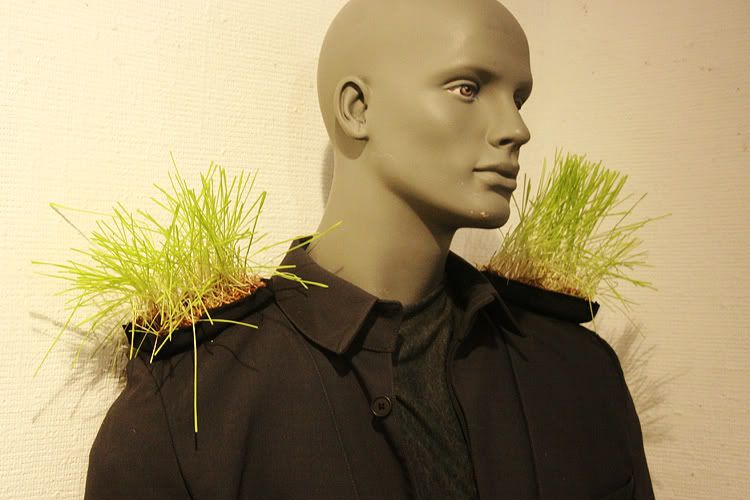 (My friend and a class mate Helēna looked beautiful in the collection of Edīte Treija)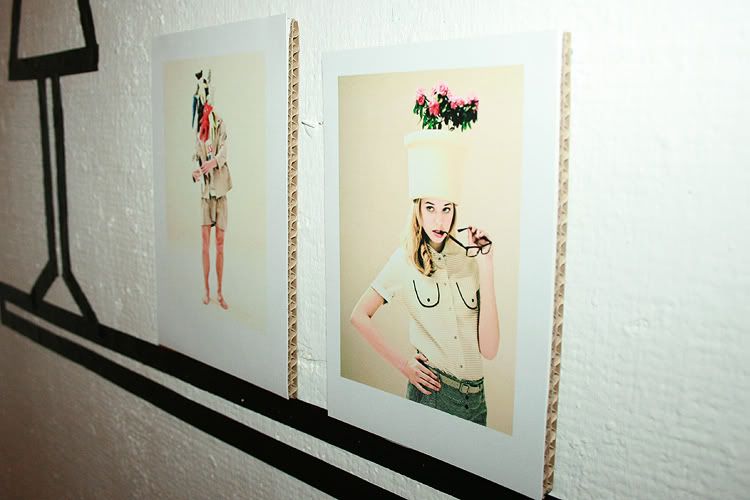 (The Grown'ups by Zane Poriete) also one of my favourite collections that was super fun and playful



It would be crazy to say that Latvia doesn't have a great fashion future, because (yes, it came to me as a shock) it does. Every idea that those designers had in their minds put it's spell over me and I sat there for an hour and a half just in a complete and utter shock. After I left the big hall, I actually had to have at least 5 minutes alone with my thoughts to let it all settle in. 24 collections, each with a different soul, different message, uh... it's easy to say I am positively out of words.



In pictures you can see parts of exhibition that showed all collections by LMA students. And It's a shame I can't show you, guys, the magic I saw, but I really hope that some parts of the movie will be leaked somewhere in the big internet world and, as soon as it will, I am posting the incredible work here.


For the event I chose to wear my new skirt that I bought in the vintage market just a few days back, a silky bik bok blouse that has become very sweet to me, black simple heels and added a skinny brown belt. I am reading a lot about fashion history and the time when Coco Chanel shook the fashion world so I am a bit inspired by that time right now, as you can see.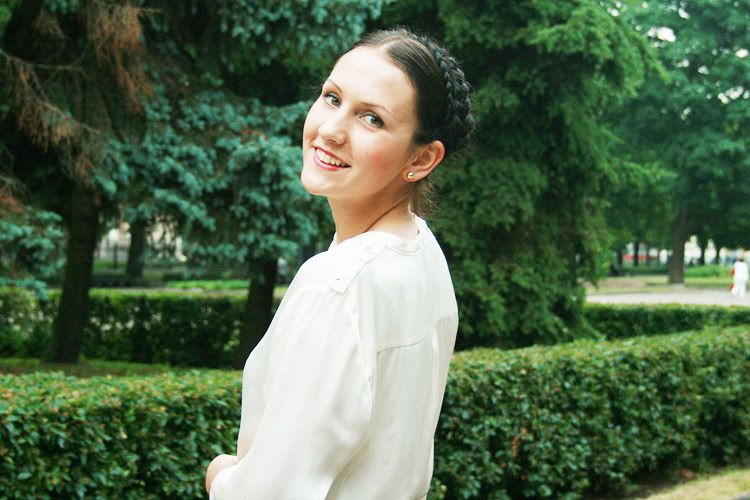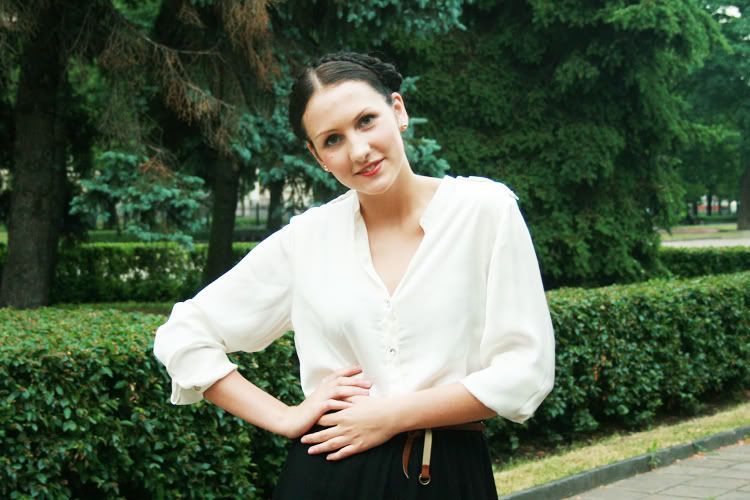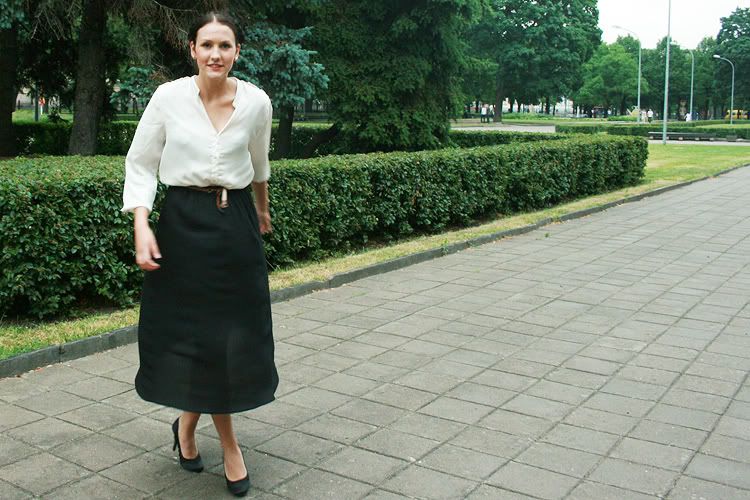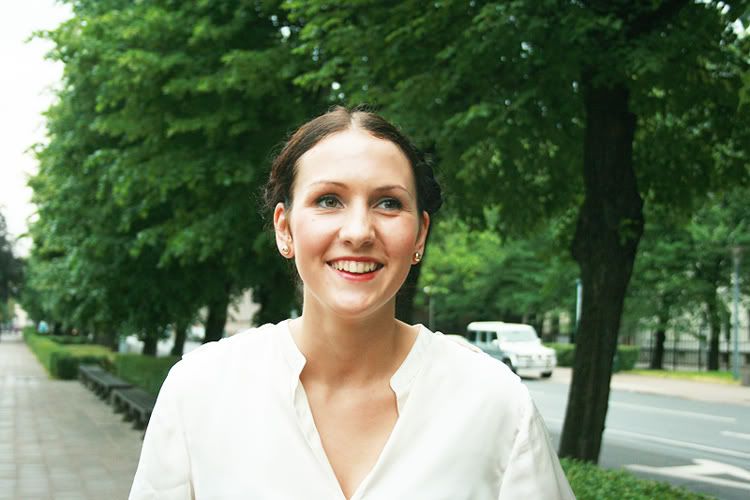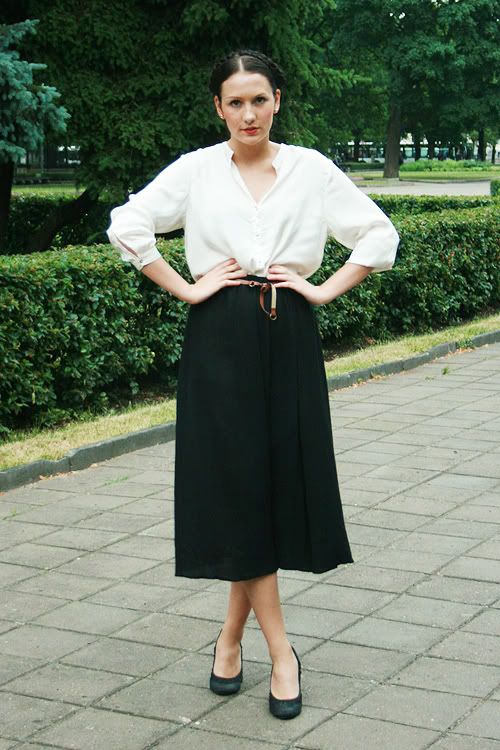 Be inspired!

Always yours,
AgitaV.


P.S. Thanks Reinis Traidās for invitations.
(listening to Right Away Great Captain - Anna No )