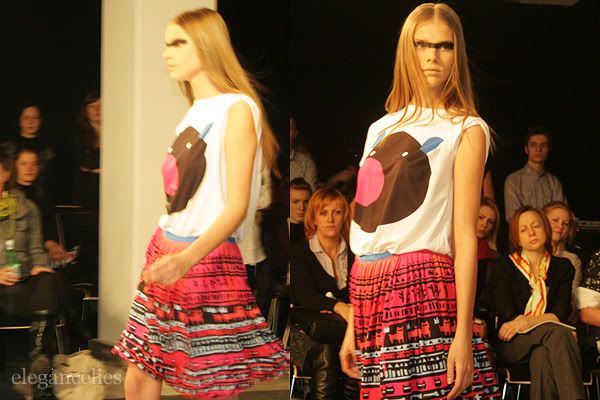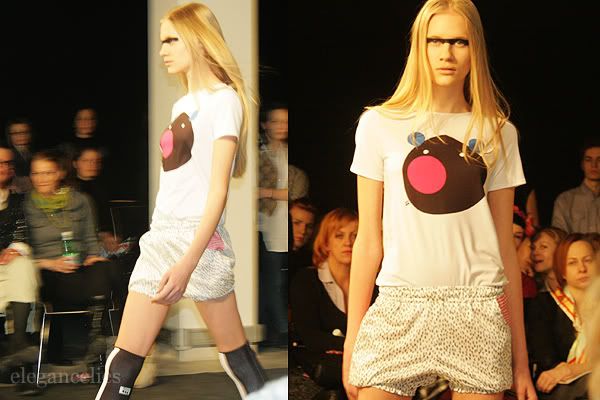 It's The 14th Riga fashion week and once again I found myself in a middle of it having one of the best times of my life. Ouh, guys, I can't explain how much these shows can inspire someone! Riga's fashion week might be more quieter and simpler than other fashion weeks across the Europe, but it sure can give you chills, positive and endlessly inspiring ones.
If only you knew...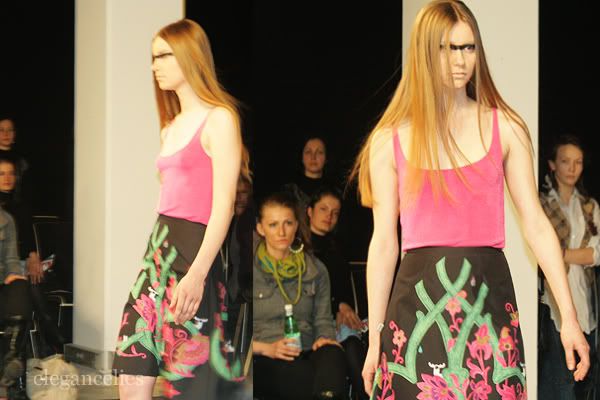 By looking outside it's clear to see we are starting to get more and more bright colours, other than the white annoying
somethinglikesnow
thing that refuses to melt. So, with the lovely spring weather also came the neon colour splash of QooQoo a/w 2011 collection by Aļona Bauska.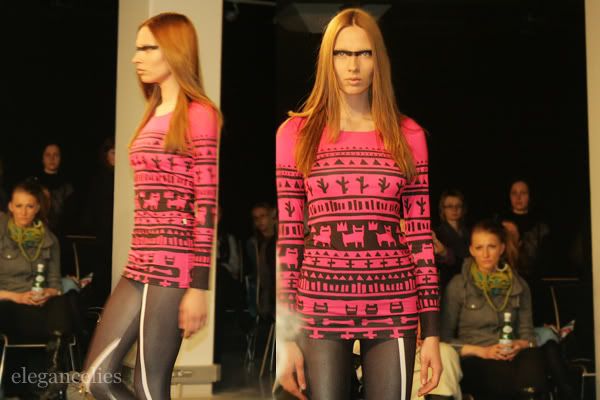 To me the collection could be characterized as young, moving, joyful and after this long winter numbness it felt like a fresh breeze of air. Though, I'm not a bright and colourful clothing fan, I found myself digging for those QooQoo skirts and short, a bit school-girlish dresses. Also, it was nice to see that QooQoo is moving in a positive direction of clothing design as well, not only improving those lovely prints.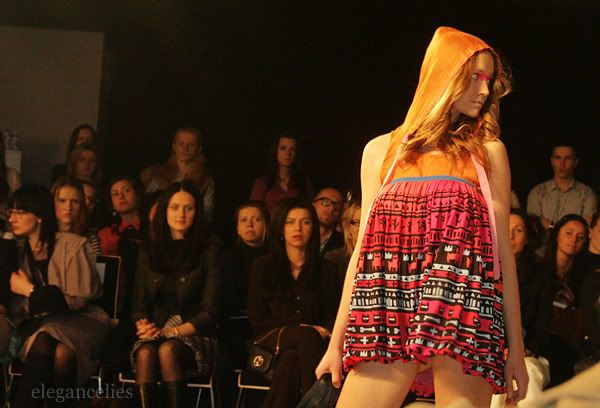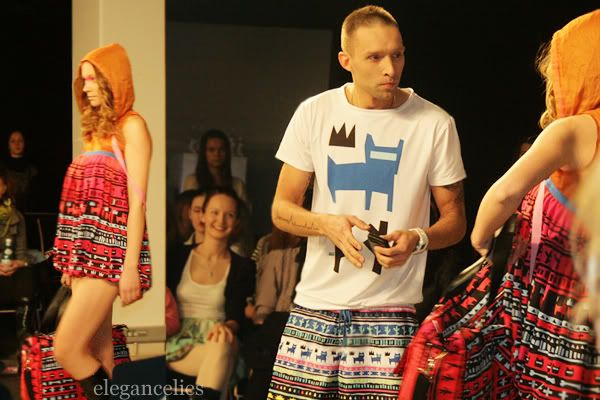 The show itself felt more feminine as those models walked down the catwalk. In my eyes QooQoo girl is a typical Riga girl - not the one who parties 7 days a week and founds herself hungover every other morning, but the one who knows every best art space in Riga, is best friends with every bartender in the town and still has great grades in school or comforting bank account amount. One is only crazy for not wanting to be that girl.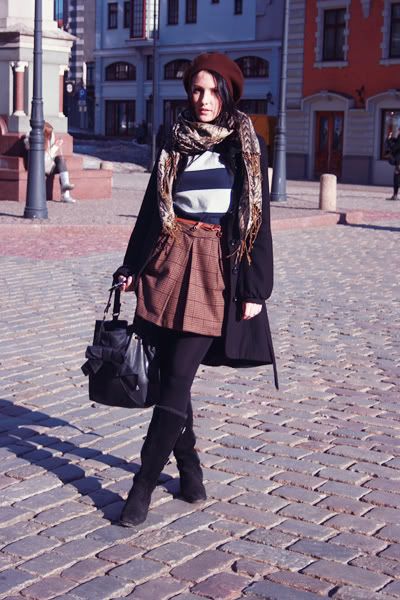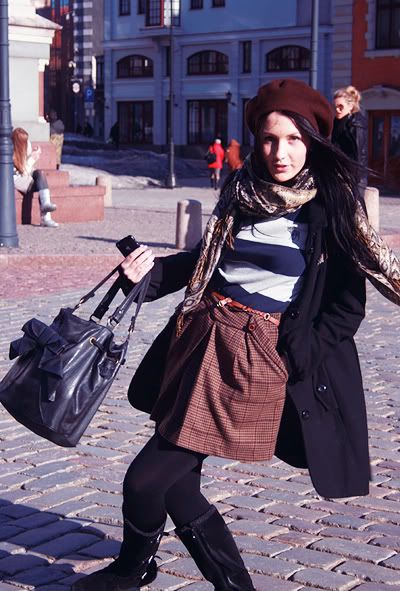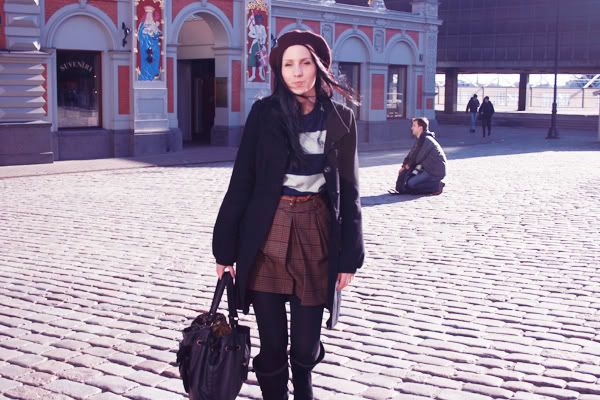 a little blogger kiss for compensating the lack of posts.
I was wearing Zara skirt, abercrombie&fitch sweater, mums belt, vintage hat.
Hope you all are ok!
Always yours,
AgitaV.
Listening to The Kooks - Mr. Maker