Recently I've been happy and glad to be able to see a fashion show of Latvian brand Paviljons which's spring collection was designed by Elīza Ceske, Vita Radziņa, Agnese Narņicka and Dace Krieviņa-Bahmane. The inspiration for this collection was woman of the beginning of XX century which is seen through eyes of a Bohemian artist and the name of the line, of course- Absinthe. To be short with telling about this collection, the thing that in my mind excetly characterises this collection is this scene from moulin rouge.
So here are few of my favourites...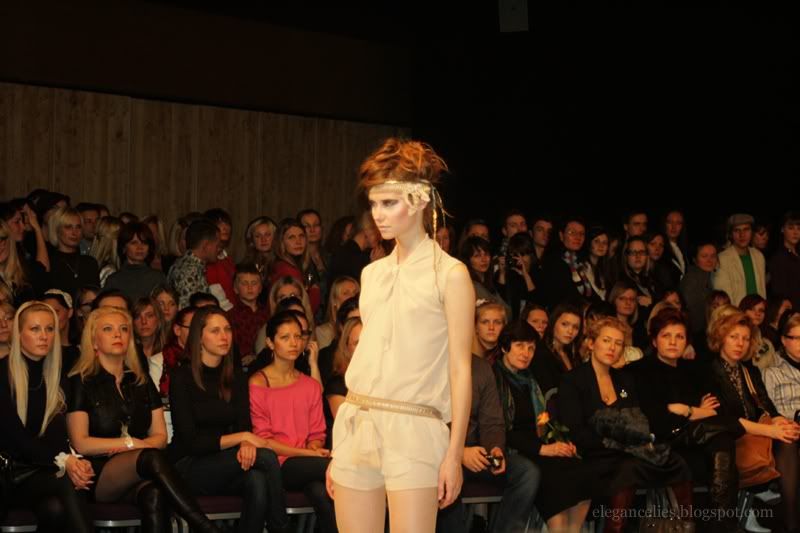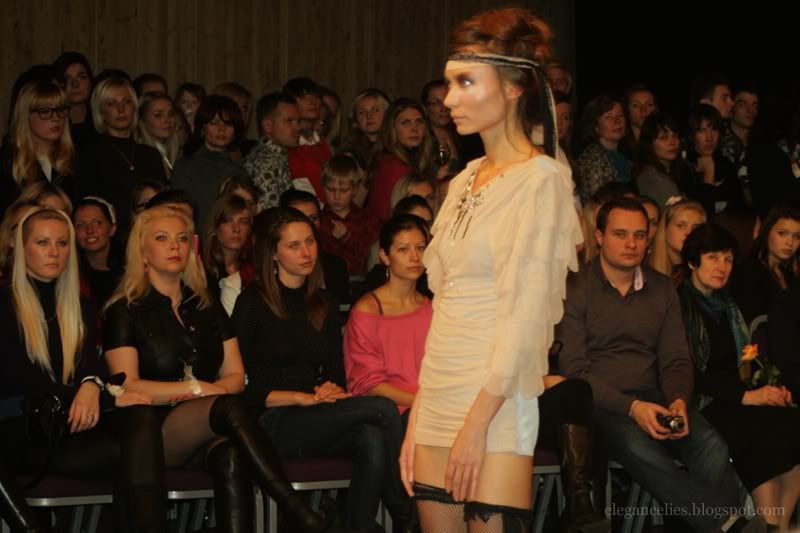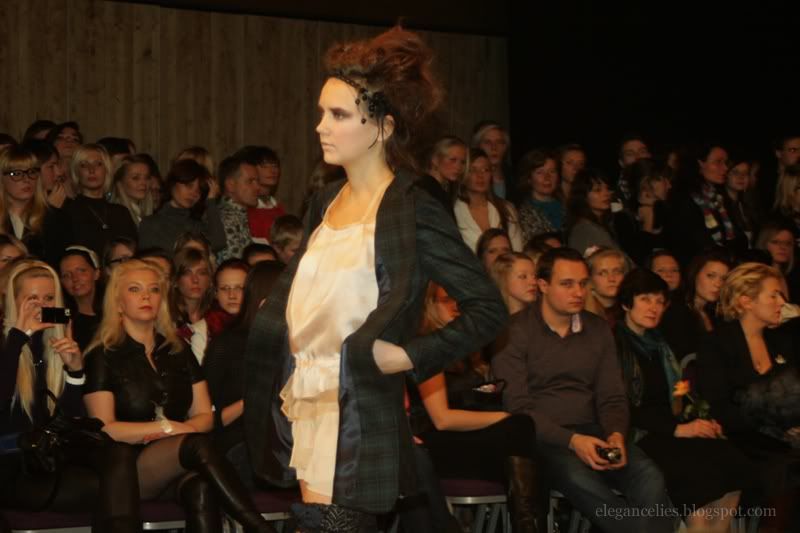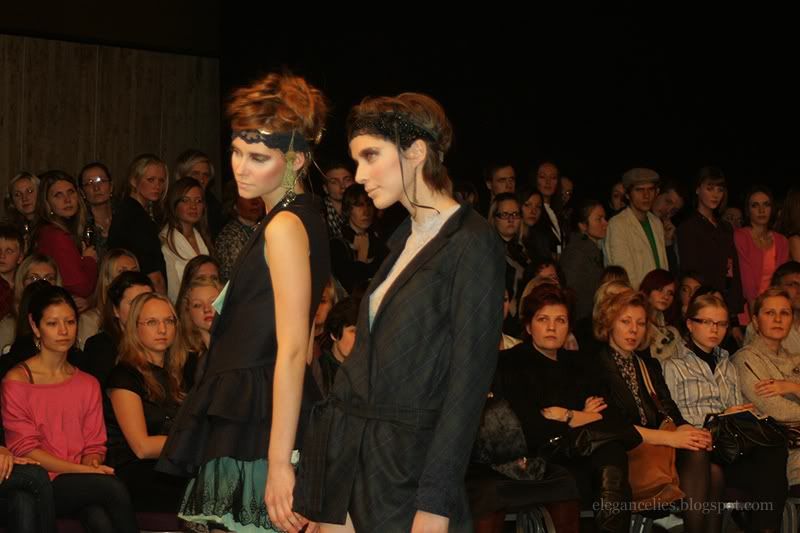 and the great last piece surprised me with the very rich back of it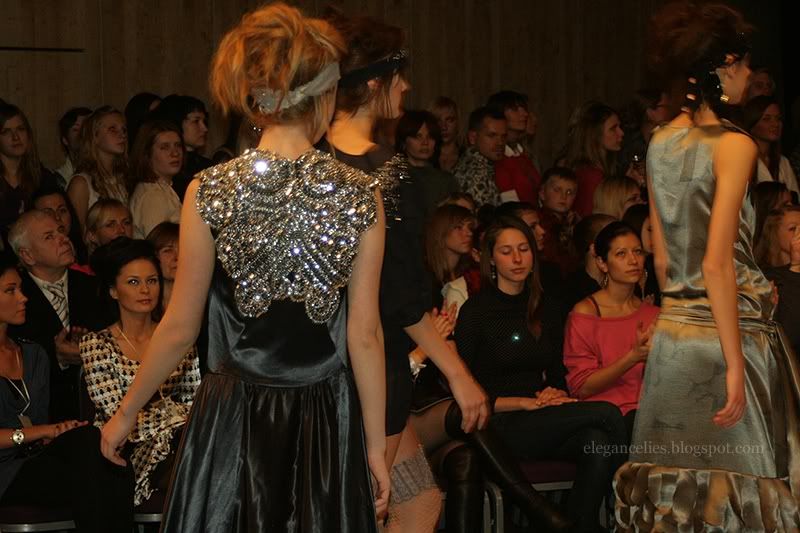 Paviljons show reminded me a
little bit
of Dior fall 2010 RTW collection,maybe just because of the socks or free flowing fabric + jackets and coats combinated together.
The big differences were - this one kinda had more of the spring feel and looked a bit laundry'ish and the hair accesories, shoes, socks and tights did kinda remind me of a moulin rouge girls which wasn't the inspiration of Dior's collection.
The show itself was very good and a great, great, greaaaat pluss to it was music.
It seamed like those songs were written just for the girls walking down the catwalk wearing the beautiful collection of paviljons...and I need to get the name of those songs as soon as possssiiibleee, I am going crazy over here. :)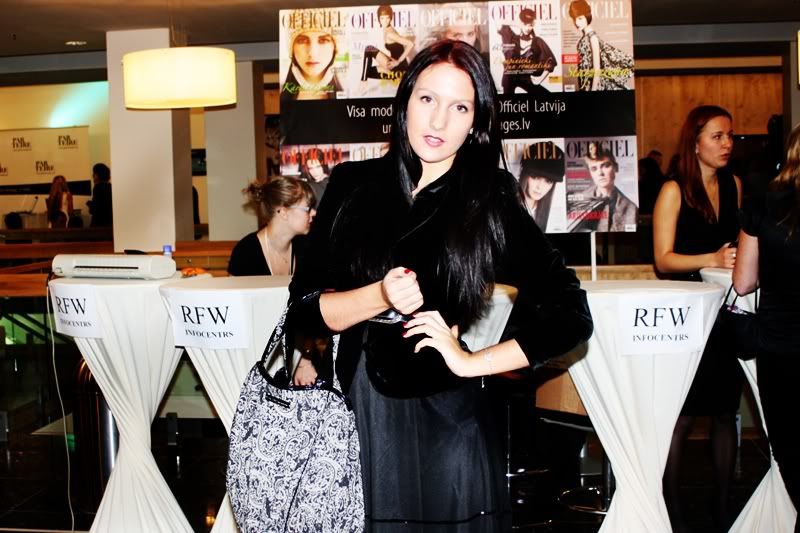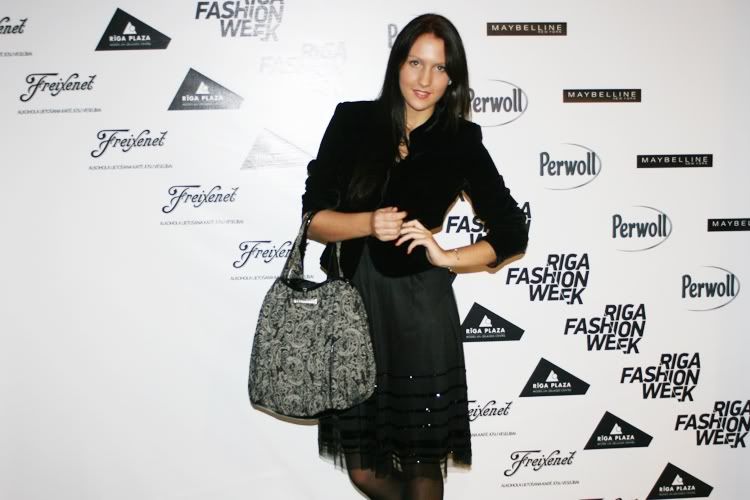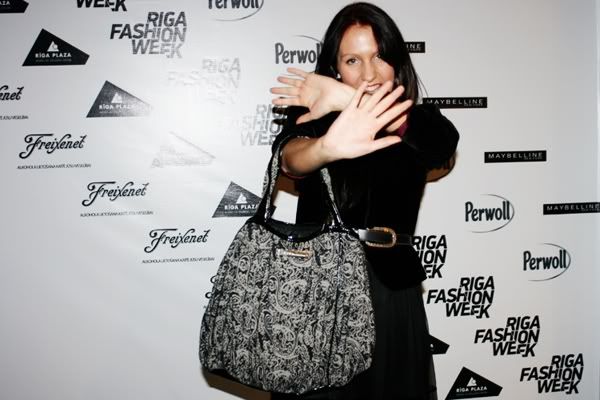 (too much of that paparazzi :P)
I had soo much fun that night and it wouldn't be that much fun without my lovely girl Anete. It will be one of those nights I'll never ever forget.
Afterwards as every good food lover we headed for a pizza and cocktails and then(yeah it didn't stop with that) we were hungy for some ice cream(guess those skinny models made us feel hungryyy :D). I can seriously say that with this girl I can sure act like a complete idiot and have so much fun + she laughs about all of my jokes(ouh, what a good friend she is :D)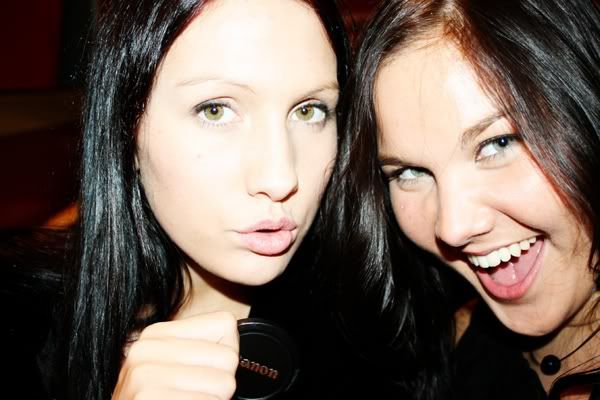 and not so many times in blog history a blogger makes fool of themself, so lets break that stupid stereotype with this ridiculous picture :D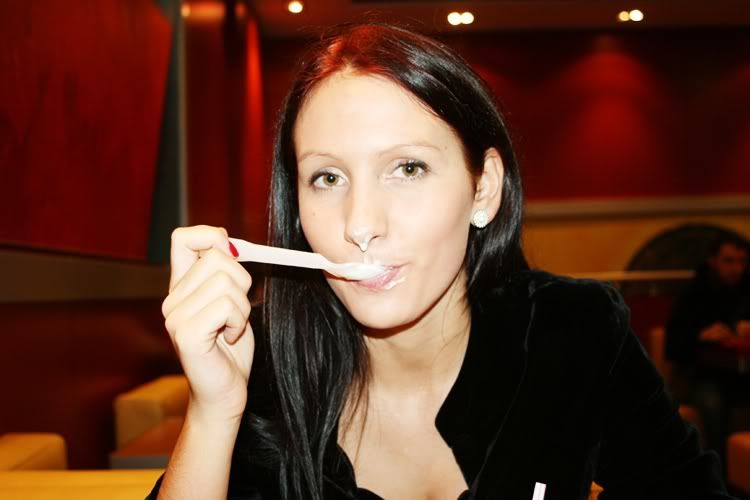 Anyway, once again to me this was a reminder to dream big and go for the things you want, because everything that you can picture in your mind IS possible :)
So, dream big my dear readers!
Always yours,
AgitaV.
listening to Tilly and Wall - Pot Kettle Black